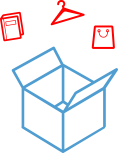 Personal Storage Gainesville
Clean Dry and Secure Storage
Security Mini Storage Gainesville offers a convenient and cost effective storage solution to the residents of Gainesville. We offer air conditioned and non air conditioned storage rooms
Discover more >
Business Storage Gainesville
For All Your Business Storage Requirements
We offer flexible storage solutions to meet all you business storage needs for both long and short term storage. We have been serving the Gainesville business community for the past 25 years.
Discover more >
Our location: 4101 SW 13th Street, Gainesville, FL 32608
What other storage options do we offer?
Sign up for exclusive offers and savings
Simply enter your details below, and we'll keep you updated with the latest news and offers
Sign up for offers